Contribution to the 'Re-Open Stepaside Station public rally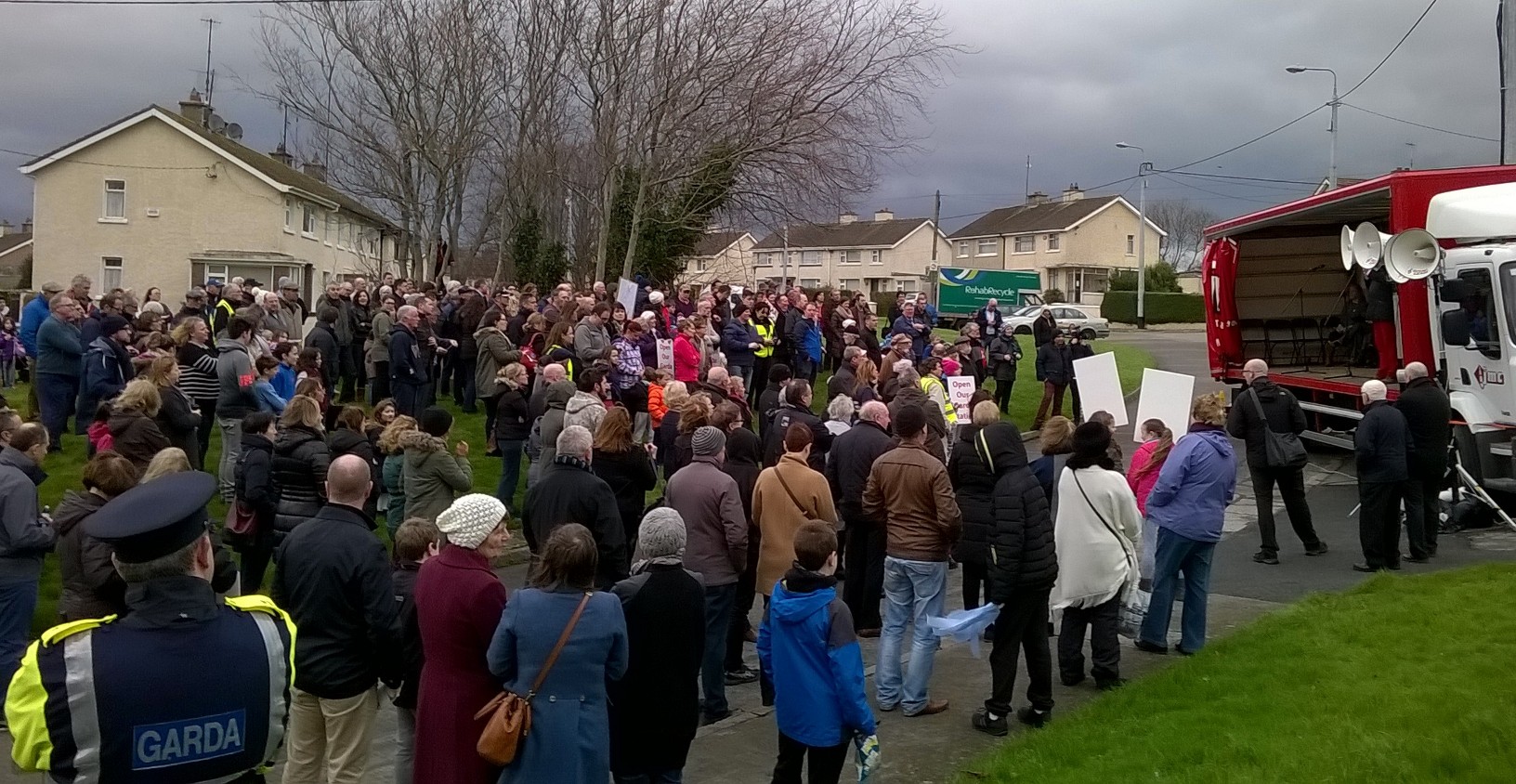 The closure of Stepaside Garda station – one of 139 stations to close on foot of An Garda Síochána's 2013 policing review – was regrettable.
But I think our focus now has to be on the future, and on one critically important question:
What is the best and most efficient way to use the resources we have – and those resources are limited – in order to ensure that people are protected, and that our communities are policed effectively.
The provision of resources is an issue for Government. And let me come back to the issue of increased resources that we have now put in place.
How those resources are used is an issue for An Garda Siochana. For the first time ever, we now also have an independent Garda Authority, something my party pushed hard to achieve.
That Authority, which is up and running since the beginning of this year, will have a critical role in reviewing the efficiency and effectiveness of policing across the country, and how resources are deployed in order to achieve this.
Efficiency and effectiveness – using the resources to best effect.
I think this means asking the question: which is more effective – modern, well-equipped squad cars, and plenty of them, available to respond quickly, with the most advanced communications technology, and increased numbers of well-trained Gardai – or the maintenance of Garda stations in old buildings, which of course are valued in any community, but which realistically are not geared to the task of combatting highly mobile criminals and gangs, who move so quickly in and out of areas, and can only really be dealt with through a much more modern, sophisticated and responsive policing strategy.
Too many people have had the experience of their house being burgled, with the loss of valuable property and damage to their home. It can be a frightening experience. I know, because it's happened to me and my family twice.
But I have to tell you that I live only a ten minute walk from the nearest Garda Station, and I know of burglaries within a much closer distance of the station.
In truth, there is no evidence that proximity to a functioning Garda Station is any deterrent to burglaries or other crimes, apart maybe from being next door or right beside a station.
And response time is really down to how many guards and Garda vehicles there are in the area, how quickly they can respond, and how well-equipped they are to communicate.
Since the closure – resources
Since 2013, when Stepaside closed, there has actually been very significant investment in An Garda Síochána.
The moratorium on Garda recruitment, put in place by the Fianna Fail/Green government has been ended, and 1,150 new Gardaí have been hired, many of them deployed in this Division.
My colleague Frances Fitzgerald has initiated Operation Thor, which includes a broad range of activities to tackle burglars, organised crime gangs, and prolific offenders – as well as working with communities to prevent crime.
We've invested over €34 million in new Garda vehicles since 2012 with over 640 new vehicles coming on stream in 2015, ranging from more Garda patrol cars to high-powered vehicles for armed units.
This is making Gardaí more mobile, visible and responsive – and effective – on the roads and in the community.
The future
As more public funds become available, there is certainly a strong case for a new Garda station in the West of this area.
The population, and the number of homes in this area, is likely to increase significantly in the period ahead. Cherrywood alone has a projected population increase of 20,000, and Kilternan is identified as an area of future development in the County Development Plan. So we will need to have adequate and appropriate policing facilities, including – but not limited to – physical premises.
So there is a case, perhaps in the context of a strategic review of policing in this part of the city, to look again at what our needs are in relation to Garda Stations, and I would certainly support such a review so that this community can have its say on what the needs of this area are into the future.
Whether this might ever mean the re-opening of Stepaside Garda Station, I think that could only be addressed, as it was in 2013, in the context of what is the best use of resources in order to deliver effective and efficient policing.
Finally, I have also made representations to my colleagues in the OPW about the condition of the building in Stepaside. As a result, I am told that the OPW will undertake painting and other works to improve its appearance.
Although this is not the main issue we're addressing today, I think it is important to ensure that this building and the physical fabric of the village is retained into the future.