It's a dog's life
Dogs seem to be featuring prominently this weekend in on-line coverage of the European election campaign so I thought I should add two stories of my own.
"Buffy is the most famous dog in Clontarf" announced Ruth Shanahan, when we ran in to them both. Ruth recounted how she became custodian to Buffy – apparently the entire story was covered by a national newspaper last year. Across in Rathfarnham, canvassing with Paddy Cosgrave, we truly were involved in a lost-dog event. Paddy's daughter phoned the grateful owner and held on to Ollie until she arrived. No need to alert social media though; all in a day's work!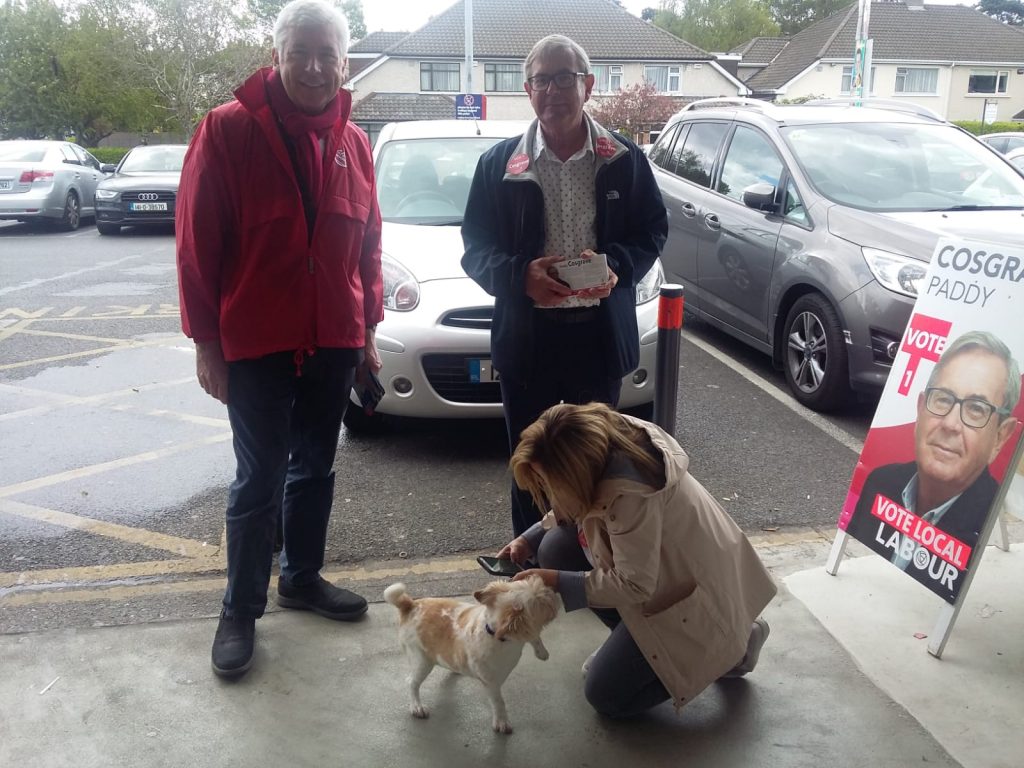 Bluffy of Clontarf (Jane Horgan-Jones in background); Paddy's daughter handling the Rathfarnham Rescue 
Most important business today was an appearance on RTE's The Week in Politics. It's always stressful trying to prepare for television debates because you simply do not know how things will unfold. Aine Lawlor had an opening question for each candidate. Naturally (and properly) we were given no advance warning as to what it would be. Mine was about a piece I wrote early in the campaign about Fine Gael's decision to run Mark Durkan as their second candidate in Dublin. It was a curveball. I survived. The debate went on to cover defence issues, climate change, and the tech companies. It's all on the RTE Player.
Quote of the day: "We have shirked the question of taxation of tech companies and digital taxation for long enough" (that was me on the telly).