IBEC invited European Parliament candidates to a hustings session at 8.30 this morning. After a relatively easy day yesterday it was no trouble to get up and out early, and on such a magnificent morning. We were pressed on a good range of issues including tax sovereignty, whether we would uphold the "Irish business model" in Europe, the creative arts, and funding for education and training – for example through the Erasmus programmes.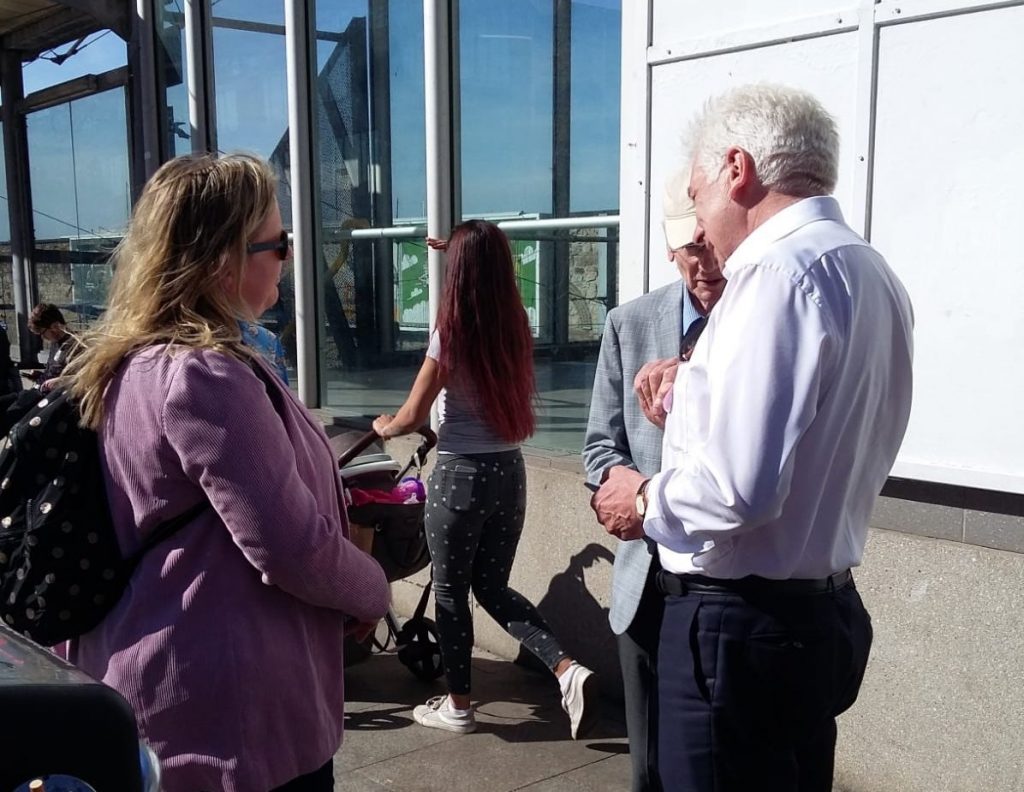 Dun Laoghaire canvassing – great weather for it 
We spent most of the day in Sandymount, Blackrock and Dun Laoghaire – in glorious sunshine. Such a contrast to the rain last week. I needed to finish up in Dun Laoghaire this evening to attend the final Council meeting before the election. It has been a real privilege to sit with the Labour group for the past two years. A more public-spirited and decent group of people it would be difficult to find. I respect and admire them all immensely.
There are hard-working, assiduous councillors across the political spectrum. But I wish we could enhance their standing and powers. We do not really have a system of local government; it is more a system of local administration. This is why I am in favour of a directly-elected Mayor for the whole city of Dublin, with a budget and real clout. The Mayor could be supported by a 'cabinet' and made accountable to elected councillors with real power and influence. This would require radical change. And it would require political courage on the part of the government and the Oireachtas to decentralise power. How else can we mobilise the people of Dublin to make the changes and advances that our city so clearly needs?
Quote of the day from the man taking a stroll on Sandymount strand: "Can you help me with the drawings for the drainage in my back garden?"